Why Wireless?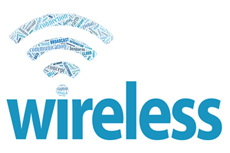 Wireless networking offers a number of benefits over conventional wired networks. It is ideal where there is a Mobile Workforce or Users, in Warehouse School and Hospital environments, in Awkward buildings (thick walls, listed etc), where quick deployment is a requirement, or where minimum disruption is required.
The IEEE 802.11g standard for wireless infrastructures offers speeds of up to 56MBits/sec, making them suitable for supporting all of the normal commercial applications such a file sharing, printer sharing, email and Voice over IP (VOIP).
Wireless networking solutions also have applications in building to building links, where significant costs and disruption can be avoided when compared to the digging of ducts and the laying in of fibre optic cables. Laser point to point solutions offer connection speeds of up to 1GBit/sec, making them faster and cheaper than conventional leased line solutions.
Wireless networking solutions offer:
Mobility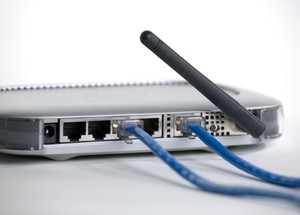 Workers need no longer be tied to a particular desk or even a particular office. With a wireless enabled laptop they can be productive anywhere where there is a wireless signal. Wireless networks can even cope with working on the move with access points seamlessly handing over from one to another.
Scalability
No longer are the numbers of users limited by the number of cabled ports available. The nature of a wireless network lets new users be easily and quickly connected to the network, thus maximising productivity.
Reduced Costs
The reduced installation time and minimal amount of hardware ensure that wireless solutions can be a cost effective alternative to conventional wired solutions. Laser building to building links can be quickly deployed without the need for planning permission or the granting of way leaves to dig up roads.
Security
Modern wireless networking devices come with a range of built in security features that ensure, when enabled properly, that only authorised users have access to your network, Elan offer full security consultancy, rollout and support service.
Elan Networks offer a number of services to ensure the deployment of the optimum wireless networking solution:
Wireless surveys – our highly trained technicians will carry out a survey of the areas requiring coverage and will draw up a specification detailing the number and location of access points (APs), together with any additional cabling requirements.
Installation – Elan Networks will install the access points in the appropriate locations, together with the necessary cabling to link the APs back to the comms cabinet. Elan Networks can also provide Power Over Ethernet (POE) solutions that enable APs to be remotely powered.
Commissioning – Elan Networks will set up the wireless network to ensure maximum coverage with the minimum of interference between wireless cells. Elan Networks will advise on the enabling of security features to ensure that the network is only available to those with authorised access.